The Millennium Fountain
In recognition of reaching 1000 members the Guild Guardian Faeries have dedicated this beautiful fountain to the Silver Lined Clouds Guild. It is called the Millennium Fountain! Below is a picture from the celebration.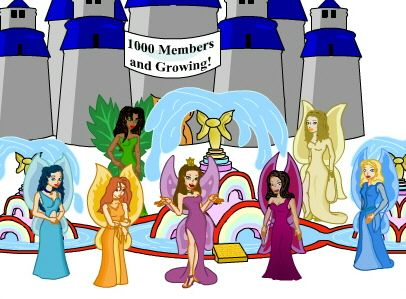 On this special day in the guild's history we had a humongous theme week. At the end of the festivities one lucky randomly selected member, kalilza, won six bottled faeries (one of each element) she also won a Silver Paint Brush, a Faerie Paint Brush, and a Cirrus petpet.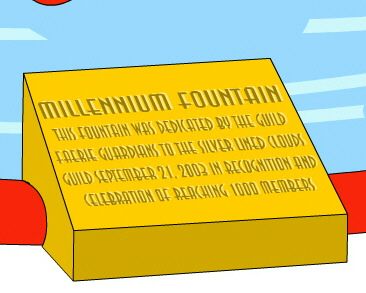 Here's a close up of the Dedication inscription on the plaque at the front of the Millennium Fountain! It reads: This Fountain was dedicated by the Guild Faerie Guardians to the Silver Lined Clouds Guild, September 21, 2003 in recognition and celebration of reaching 1000 members.